Susuibu.com – known as the Breastfeeding Support Centre that focuses on providing quality breastfeeding consultation services, education and training to the healthcare workers and the public. We believe in empowering mothers, families, and communities by:
Sharing current, evidence-based information in breastfeeding.
Assisting mothers in establishing and sustaining breastfeeding as well as managing breastfeeding challenges if they arise.
Being sensitive to and supporting mothers' needs in working towards their breastfeeding goals.

SusuIbu.Com also hosts the popular online community forum "Mother-to-Mother" Support group at susuibu.my, which has been online since 2004, and now has more than 10,000 members and is recognised by The Ministry of Health Malaysia, UNICEF Malaysia and WABA (World Alliance for Breastfeeding Action – a global network of individuals & organisations concerned with the protection, promotion & support of breastfeeding). Susuibu.com is proud to be a WABA endorser.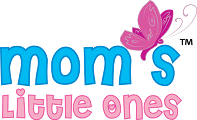 We are also proud to recommend the Breastfeeding & Natural Parenting Store, Moms Little Ones (MLO) – our Nurturing Concepts partner which focuses on producing and selling high quality breastfeeding and parenting range of products. MLO Retail Outlets are truly one of a kind as we offer families a friendly and relaxed environment in which to shop, share and learn! MLO offers personalised service & advice regarding products.

All of us are under Nurturing Concepts Sdn Bhd, a company founded by visionary individuals with the passion for Breastfeeding & Natural Parenting. Being Lactation Experts, we are committed to empower mothers in their decision to breastfeed by providing them with information about breastfeeding as well as featuring the most trusted and dependable products available in the market today. Our focus is to specialized in meeting the needs of pregnant and breastfeeding women and also the health professionals who care for them.