August is a month of celebrations – the 20th World Breastfeeding Week, followed by Hari Raya Aidilfitri, and finally closing with 55th Merdeka Day celebrations. To our Muslim friends, may our faith and deeds be graced by the blessings of Ramadhan and a blissful Aidilfitri.

It's also time to reward our MLO Club Members! If you have collected 50 Points or more, you are entitled to a special gift. Just bring your MLO Club Member card to any of our outlets to claim the prize.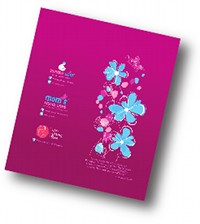 Get 1 Money Packet for every RM50 worth of purchase, at any of our outlets!
Special Holiday Operation Hours:-
Hari Raya Aidilfitri ( Closed )
Bangi: 18/8 (Saturday) – 24/8 (Friday)
Seri Kembangan: 18/8 (Saturday) – 24/8 (Friday)
Wangsa Maju: 18/8 (Saturday) – 22/8 (Wednesday)
Senawang: 18/8 (Saturday) – 24/8 (Friday)
Penang: 18/8 (Saturday) – 24/8 (Friday)
Merdeka Day (31/8/2012)
Bangi: Open as usual
Seri Kembangan: 9.00am – 6.00pm
Wangsa Maju: Open as usual
Senawang: Open as usual
Penang: Open as usual